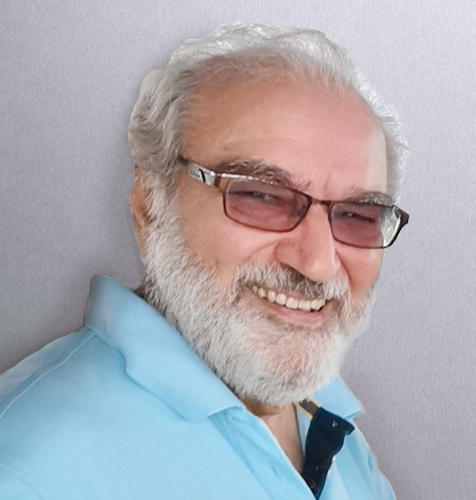 Professional Experience
55 years of experience in many areas of innovation in a diverse set of fields. A few examples of successfully implemented innovative projects are:
Josens Chemicals Sdn Bhd, Jag designed and built the 1st Phosphoric Plant in ASEAN completed in 1973. The plant was sold to Albright & Wilson of UK who stated that it was more efficient than all their many plants. The plant is still operating in Pandamaran, Kelang, Malaysia under new owners.

Metalizing Australia Pty Ltd, established in Melbourne, Australia by Jag – research in solar 1980'ies. Solar cells were costly in those days and Jag developed the first system globally to concentrate sunlight to use smaller solar cells with cooling for the cells.

Metalizing Australia – creating super-reflective surfaces 1990's and many more.
Several Directorships in joint ventures like Reading & Bates (M) Sdn Bhd, Microperi Malaysia Sdn Bhd, Oil field Inspection services (M) Sdn Bhd, Janas Sdn Bhd. Designed several economically viable Modular Closed Microalgae farming systems and created the All 45 Essentials formula.
Jagjit Singh Kaurah, (Jag) born July 1940, went through King George V School, Seremban while working to help the family make ends meet, University of Malaya alumni, President of its Science Society 1963/4 and returning officer of its student's union 1964/5. Immediately out of university, Jag worked in Guthrie's for a few years up to General Manager of Guthrie Kemia and has since worked on his own concentrating on innovation in a variety of fields.
In 2006 Jag decided to dedicate his life to help our planet and its people with an amazing discovery. Jag began concentrating on microalgae as they have enormous potential as the largest plant genetic base on earth, the healthiest of all food and they are by far the most productive. So productive that if we can magically convert all agriculture to microalgae, we would need about 1% of the global agricultural land to produce the same biomass. 99% could go back to nature and climate change would not be an issue anymore.
Early works & Algae Industry
The US Government had become so convinced of the potential of microalgae that it funded a 20-year program, 1976 to 1996, to grow microalgae for biodiesel production. The final report was published in 1998
https://www.nrel.gov/docs/legosti/fy98/24190.pdf
Sadly, this program led to a number of misleading conclusions such as:
The raceway pond system is the best way to produce microalgae;

Limitation of the raceway pond – could only grow a handful of species out of hundreds of thousands

Closed systems which can grow all species are unlikely to be economic ever
This large research effort became known as "The Bible of the Microalgae Industry"
Revolutionising Research & Groundbreaking Solutions 
Patent and NASA
Jag's first patent for the floating bed method was published by the World Intellectual Property Organisation on Sept 4th 2008. https://patents.google.com/patent/WO2008105649A1
Jag's patent totally contradicted the "The Bible of the Microalgae Industry" and demonstrated a low cost closed system.
There was a really great global reaction, fully validating Jag's work. Within months many research groups, around the World, tried out Jag's system including NASA, as seen here https://www.nasa.gov/centers/ames/research/OMEGA/index.html

Current Research:
Jag has continued to develop leading-edge technology to grow microalgae in clean closed systems. Jag's objective is to make microalgae so competitive that normal agriculture would start changing to be microalgae-based.
The good news is that after 15 years of major work, ups and downs, sweat and tears, the Holy Grail has been reached – microalgae can now compete with normal agriculture. Now microalgae can help with climate change and human health as they are the healthiest food source too.